Hi Friends,
Can you believe we are in the ninth month of the year already? Time appeared to be zooming by, however, this month we start off with six planets in retrograde and a seventh one slowing down as well. When we have this kind of backward energy, we tend to feel stuck, like nothing is moving forward. September has a few bumps in the road, but after September 15th, the energy should start flowing a bit more freely.
We kick things off this month deep in the thick of Virgo season, the ambiance of which generally inspires us to analyze and find some order in the chaos as we clear out the unnecessary clutter in our lives. This industrious and hardworking energy of this earth sign is especially viable during the first week of September, during which both the Sun and Mercury in Virgo will be making a connection to auspicious Jupiter. During this time, we may be inspired by our imaginations and creativity to break free from the mundane.
Also, during the first week, Venus moves forward on September 3rd, putting an end to her retrograde motion. After six long weeks of her backward cycle in Leo, the partnership planet will finally give us the green light to move forward on any endeavor that involves others. The following day, Jupiter retrograde in Taurus begins, kicking off four months of processing when it comes to our personal values and belief systems.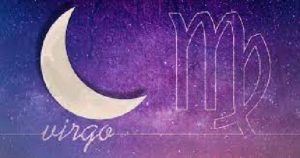 This month's New Moon in Virgo on September 14th will help us to release our summer baggage and offer up a clean slate ahead of the autumn equinox. This lunation presents an excellent opportunity for us to formulate some goals regarding "all things Virgo." We'd do well to concentrate on new ways to get our day-to-day life organized. We might think about the keywords for this particular earthy sign — such things as analytical, intelligent, reserved, critical, helpful, and conscientious — and consider ways to enhance, develop, or incorporate these traits into our lives over the next few weeks.
The Sun and Moon will be favorably aligned to surprise-filled Uranus, so your fresh start might have a more unconventional flavor than planned. The other major alignment will be to fantasy-prone Neptune. Pay attention to your intuition, but don't get too carried away in illusions or feelings. Mercury retrograde ends the very next day, on September 15th, so it will be easier to think clearly and put some of your shiny new plans into motion.
Now that Mercury is direct after several weeks of retrograde motion, recent problems with communications and decision-making should start to improve in the days and weeks ahead. The answers we've been waiting for can arrive. Plans or projects that have stalled might now resume. Ease back in–it's best not to rush conversations and observations.
On September 16th, Venus in Leo will square retrograde Jupiter in Taurus. This aspect can make us overly optimistic and big-hearted and warm, with open hearts and a tendency to want to give to the people we love. However, there can be some problems with following through on our promises–not because of any ill intent, but because we sometimes overestimate others' personal capabilities, and want to do more and give more, than is actually possible. We may also have a tendency to live beyond our means during this alignment. Borrowing from the future and overdoing it with indulgences and pleasures.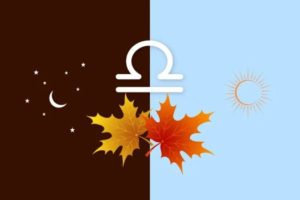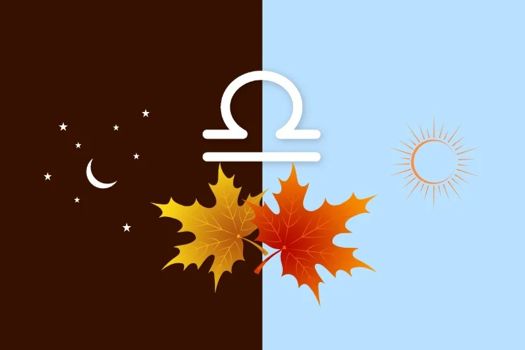 Relationship season officially kicks off on September 23rd when the Sun enters Libra, marking the Autumn Equinox in the northern hemisphere. The Sun will be joining forces with action-oriented Mars. With the Sun and Mars together in harmony-loving Libra, this is a wonderful time to take initiative when it comes to creating balance in our relationships and life in general.
As we say goodbye to the summer, we'll have a magical grand earth trine involving expansive Jupiter, quick-thinking Mercury, and the gentle moon in the skies. This favorable alignment brings a warm sense of comfort and clarity to our thoughts and hearts—and feels like the perfect way to ring in the new season.
During the last days of the month, both romantic Venus and chatty Mercury will aspect unpredictable Uranus, potentially prompting sudden changes of heart or fomenting new ideas that seem to have shot in from outer space. Alongside these connections, on September 29th, the Full Moon in Aries will come to a climax, pushing us to embrace our independence and speak our truth in relationships. Libra season inspires us to compromise, but this lunation reminds us that we can't do so at the expense of our own needs or desires.
Enjoy the month folks!
Joseph P. Anthony