Astrological Consulting & Biweekly Coaching:
• Birth Charts      • Relationships     • Relocations    • Employment
• Financial           • Health                 • Business        • Life Direction
*To Schedule an appointment purchase a consultation from below, after purchase click RETURN TO WEBSITE in Pay Pal to fill out birth information. We will contact you for an appointment. 
Consultation Fees:
15 Minute Consultation ($50)
——————————————————–
30 Minutes Consultation ($99)
——————————————————–
45 Minute Consultation ($149)
NOTE: This session includes Birth Chart & 1 Mini Report
——————————————————–
1 Hour Consultation ($199)
NOTE: This session includes Birth Chart, 2 Mini Reports, and mini Psychic Reading
---
Biweekly Coaching & Inspiration
Whether it's finding a job you love, fixing your relationship, losing 30 pounds or simply being ready for the next exciting chapter in your life, the work we do during our sessions will provide immediate inspiration, serious results and lasting knowledge towards better personal enlightenment. I will utilize all my knowledge of astrology, human nature, inspiration, financial wisdom, and motivation to take you to greater heights of awareness, while helping you to strategically plan your short and long term goals. Together we will dig deep, have fun and won't stop until goals are fulfilled and lessons are learned. I care about all my clients' well being, as we are all in this lifetime together, learning and experiencing. "The wiser you become, the better the world around you" Joseph A.
The Life Coaching session will include:
– Define goals in all areas of your life
– Create strategies and implement them
– Support you in achieving clarity
– Simple homework assignments
– Astrological outlook based on your birth chart
– Learning to quiet the mind while listening to your intuition
– Learning to trust the decisions you make
– Audio recording of each session
…and much more.
The initial Discovery Session lasts 45 minutes and normally costs $149 but, is included with any of the coaching packages below. We would then speak twice a month. Two 30-minute sessions per month
Silver Package:
• 3 months of coaching includes the 45 minute Discovery Session followed by 5 half-hour biweekly phone sessions $675
——————————————————–
Gold Package:
• 6 months of coaching includes the 45 minute Discovery Session and 11 biweekly half-hour phone sessions $1,095
——————————————————–
Platinum Package:
• 12 months of coaching includes the Discovery Session and 23 biweekly half-hour phone sessions $1,999

Please note: Package sessions are NOT refundable once purchased. If coaching sessions are terminated by client (or by Mr. Anthony) a credit will be issued and can be used for any other service or product on website (excludes Astrograph software).
——————————————————–
Corporation Analysis and Evaluation
• 2 Hour Consultation via phone or in person. This is the initial corporate consultation to evaluate the basic foundation and structure of the company. $699

——————————————————–
Team Building, Employee Motivation, Keynote Speaker at Corporate Events
*For more information please contact me
Member Login
Please log in now to get access to your premium content.
Apr
17
Fri
Psychic Studies Institute

@ Psychic Studies Institute
Apr 17 @ 7:00 pm – 9:00 pm
I will be doing a presentation on the Equinoxes of the zodiac.
May
9
Sat
Tucson Dowsers Organization

@ Tucson Dowsers Organization
May 9 @ 1:00 pm – 2:15 pm
I will be doing a presentation called "Beyond the Illusion Who Are We Really"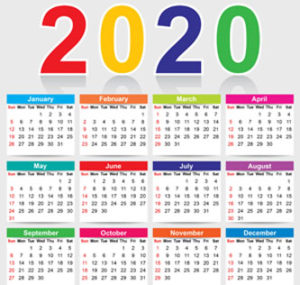 Joe is an amazing astrologer; the information was incredible, very accurate. I would
definitely recommend him.
Thank you Joseph for a wonderful reading and helping defuse my anxiety and issues. You were Spot On! You gave me a wealth of information and tools to deal with life.
THANK YOU!