Hi Friends,
Hope the first year of 2022 treated you well. I'm sure many of you have been questioning the slow start to the New Year. The year began with two retrograde planets (Venus & Mercury) that were putting the brakes on everything. The call to go within was loud and clear with lots of reviewing the past. While this was a challenging first month, it was a crucial time of preparation for the rest of 2022. The astrology of February comes with a completely different vibe, as the planets will be harmonizing instead of clashing and moving backward in the sky.
As February begins, Venus is now direct in Capricorn, and soon after, Mercury will follow on February 3. From February 4 to April 29, there will be NO retrograde planets! This is rare and fortunate time to move forward with plans and goals. We also have Jupiter in a very advantageous placement of Pisces to further assist us with our dreams and visions.
Another favorable transit this month is brought by Mars, as the planet recently entered Capricorn, its sign of exaltation, on January 24. Mars will also be traveling very close to Venus from February until the end of March. All this combined makes up for an amazing month, bringing all kinds of opportunities for manifestation. Whether you want to focus on career, love, creativity, or attracting more abundance, February has it all for you!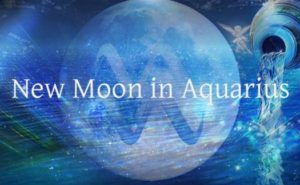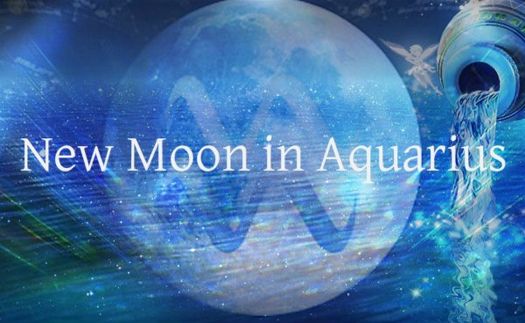 This month has so much potential and hope that we'll be ready to hit the ground running. It all begins on the very first day of February as the New Moon in Aquarius will help us to rise and guide us towards innovation and forward thinking. The Aquarian energy is all about gathering with your circle of friends, colleagues and acquaintances. It's about hopes and wishes for the future through group consciousness. During this lunation there is a feeling of giving back to your community which is really the only way to overcome adversity, by sticking together! However, Saturn will be conjunct this New Moon bringing with it a need for extra effort and planning in order to make things happen. The greatest accomplishments take time and effort, so don't rush a beautiful process.
On February 3 Mercury ends its retrograde period and begins moving forward in Capricorn. This will pave the way for more organized thoughts and a more effective approach to our goals. However, by the time Mercury joins forces with Pluto in Capricorn on February 11, we may come to terms with a mind-blowing revelation. Prepare for some climactic conversations that may bring up topics from the past. By the time Mercury enters Aquarius on February 14, we'll be ready to put the past behind us and embrace a playful and romantic Valentine's Day adventure.
When Mercury is in the sign of Aquarius, friendship, brotherhood, group activities, social pursuits, group projects, trying something new, humanitarian efforts or joining a group will be a strong focus. New beginnings regarding any or all of these matters are possible now. This is a time during which we should solve problems that require thinking "outside of the box" and looking towards the future with a brand new positive and hopeful perspective.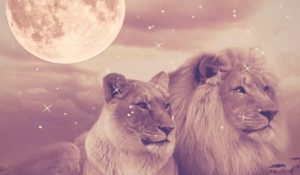 There will be a huge emphasis on love and creativity on February 16 when the Full Moon highlights the sign of Leo and the cosmic lovers, Venus and Mars, conjunct in Capricorn. This full moon is all about tapping into our need for self-expression, whether it's proclaiming our love for someone or just loving life. At the same time of this lunation, Venus forms a conjunction with Mars in Capricorn; the energy becomes that much more enticing to manifest. It might leave us feeling totally enamored with a project that means the world to us—or, a person who matters even more.
In astrology Venus represents desire and romance while Mars represents action and sexuality. When these two planets meet up our desires are driven by a primal urge. This combination amplifies the raw passion and sex appeal to make us highly attractive to a partner or potential partners. It increases our charisma and popularity that make socializing more enjoyable and exciting. This is an ideal time for both romance and making new friends. Even routine work should be more enjoyable now as you'll have the drive and creative urge to make things look or work better.
To add to the excitement this month on February 17 Jupiter will sextile Uranus. When these two planets are favorably aligned change and innovation will be highlighted. We're open to new energies, approaches, and attitudes. Fortunate events occur as a direct result of our willingness to entertain the unusual and to think in a different manner. This transit favors group activities, financial endeavors associated with groups or organizational efforts, online connections and ventures, educational pursuits, writing, publishing, speaking, and humanitarian efforts. Our outlook is positive and optimistic.
We tend to view sudden change and activity as good things. We're less tolerant of repetition and routine, and we're resistant to obligations or limits to our self-expression. Good luck or money can happen unexpectedly, appearing in the nick of time. When Jupiter is in Pisces, we can be quite sentimental, but when Jupiter in Pisces forms a sextile to Uranus, it helps us detach somewhat from over-sentimentality so that we can embrace change.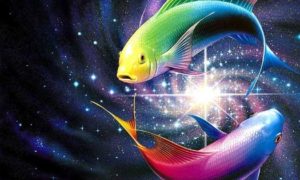 And speaking of Pisces, on February 18 the Sun enters the compassionate and emotional sign of Pisces. Pisces is a mutable, water sign. Mutable means changeable, flexible. Water has no shape of its own, yet it permeates everything and absorbs everything. Its power is deceiving and seductive. And so is the Sun in Pisces.
As with the other water signs, when the Sun is in Pisces we tend to absorb the emotions of those around us. We don't just understand how they feel, we feel what they feel. This is how we learn about compassion. But it can also be a tremendous burden, for not only do we lose ourselves in the process; we want to fix the problems. We can take on responsibility for the whole world if we're not careful. While the Sun is in Pisces, it is important for us all to take some time alone, to recharge our own batteries, and to find ourselves again.
On February 23 and 24 the comic lovers will be active once again as they hookup with nebulous Neptune. First Mars will sextile Neptune on the 23rd increasing our sensual desires for romance and mystical interaction. During this transit we will attract people more in tune with our level of spiritual development and we may even find our soul mate. We can also assert our spiritual energy to defend the mistreated or fight for a just cause. Our strong sense of what is right and true will guide our actions. Spiritual truths can be found through the application of one's religious or spiritual beliefs. This can range from helping out someone with advice or with wisdom or doing someone's astrology chart.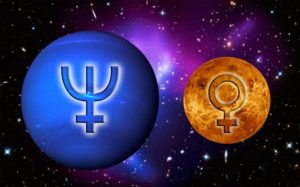 The following day, Venus will sextile Neptune to further arouse our sensual and caring side. This is a good time for passionate romantic encounters. We can enjoy increased sensitivity in sexual relations with a partner and may discover imaginative ways to increase erotic pleasure. This is also a good time for dating as our increased magnetic allure will attract a tender and caring person, quite possibly a genuine soul mate or spiritual partner.
Another area associated with this transit is spending money such as shopping for clothes, cosmetics, and jewelry, etc. This alignment inspires beauty, art, playfulness and creativity. This will be an opportune time for things like dance, music, and other forms of beautiful creative expression. Neptune rules images, film, and screens. This is also a good transit for making movies or even sharing romantic moments on the internet. If you have experienced low self-esteem, then this is a great time to show off in front of the mirror or webcam to yourself. No one has to see… not if you don't want them to.
Friends and groups of people will be important to you at this time. You would enjoy seeing a movie or enriching your life by serving others through charities. Your unselfish and compassionate nature will increase your self-esteem as well as make a real difference to others. Spiritual love can be expressed through religious or other spiritual group activities. Your intuition will be heightened and you may gain valuable insight through dreams and visions. Any psychic talent will be stimulated at this time.
Have a great month folks!
Astrologer
Joseph P. Anthony